Protect and Beautify Your Home with Superior New Siding Install, Repairs, and More
Looking for a practical way to enhance your home's aesthetics and protect it from the elements? Siding is the answer, and at Superior Roofing & Remodeling, we've got your siding needs covered with new siding install, repairs, and replacement solutions.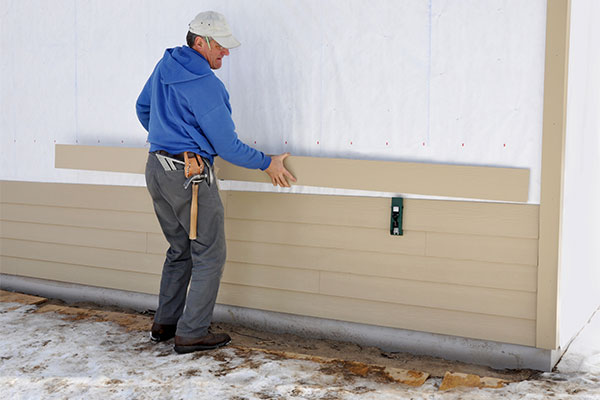 We're One of the Best When It Comes to Siding for Residential Properties
With over a decade of experience in providing comprehensive home improvement solutions in Stevens Point, WI and the surrounding areas, we are your trusted partners for siding installations, replacements, and repairs. We are a fully licensed and insured company that values your peace of mind.
Our commitment to client satisfaction, honesty, and professional integrity is reflected in every project we undertake. We work closely with you to understand your vision, keeping you informed throughout the process and ensuring the end result meets your expectations.
Our Specialized Siding Services Are Fit for Any Home
Well-installed siding can protect your home and give it a fresh, appealing look. Here are our key siding services designed to achieve just that:
New Siding Install: Need new siding for your home? We offer best-in-class installation services with a variety of materials like vinyl, wood, fiber cement, and more.
Siding Replacement: Want to freshen up your home's exterior? A siding replacement can give your home a dramatic makeover.
Siding Repair: Experiencing extreme weather conditions? We provide prompt and effective siding repairs to protect your home from any further damage.
Contact Us When It's Time to Reinforce Your Home's Exterior
Elevate your home's curb appeal and ensure its protection from weather and time with Superior Roofing & Remodeling's siding solutions. Begin the transformation with our repairs and new siding install by reaching out to us at:
Remember, your home's protection and beauty are just a call away!