Unleash New Potentials with Superior Home Additions for Your Whole Home Remodeling Projects
At Superior Roofing & Remodeling, we are your reliable partners in adding extra space and value to your home with our whole home remodeling solutions. We believe home additions are more than just extra square footage; they're about creating dynamic spaces that serve your evolving needs and lifestyle.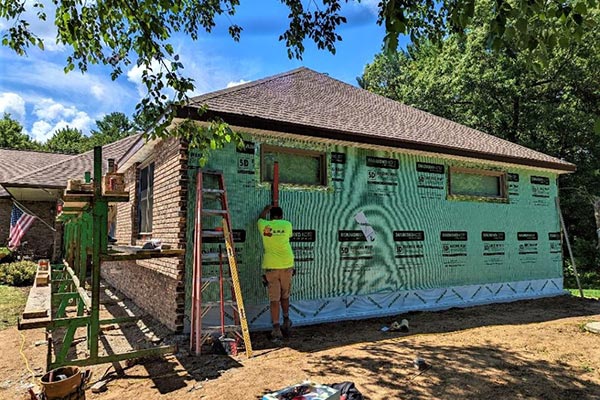 Why Our Customers Trust Us with Their Home Additions
Our decade-long journey and expertise in home remodeling and renovations in Stevens Point, WI and surrounding areas, make us the reliable choice for your home additions. As a fully licensed and insured company, we offer you complete peace of mind, guaranteeing that every project is handled professionally, safely, and in compliance with all local building codes.
We pride ourselves on our genuine commitment to quality and customer satisfaction. Our teams are seasoned experts in delivering timely, cost-effective solutions that match the unique needs and styles of our clients.
Discover Our Specialized Home Addition Services and Whole Home Remodeling Solutions
Extending the physical proportions of your home could mean several things. Here's what we can help you achieve as part of our home addition services:
Room Additions: Whether you're planning to add an extra bedroom for guests, creating a recreational space for the family, or thinking of a spacious home office, we've got you covered.
Garage Additions: A well-designed garage can serve a host of purposes, from safeguarding your vehicles to operating as an effective storage or workspace.
Patio or Deck Additions: Transform your outdoor living experiences with a new patio or deck, perfect for relaxation and social gatherings.
Begin Your Home Expansion Journey Today
Interested in creating more room for growth and dreams? Reach out to Superior Roofing & Remodeling today and ask for a consultation about our home additions and whole home remodeling services! Reach out to us at:
Let's redefine the boundaries of your home together!