Superior Kitchen and Bath Remodeling Remodeling Solutions
Are you looking to bring a fresh breath of life into your home? You're in the right place. At Superior Roofing & Remodeling, we believe that a home or kitchen and bath remodeling project is more than just change; it's a powerful transformation that can significantly enhance your living experience.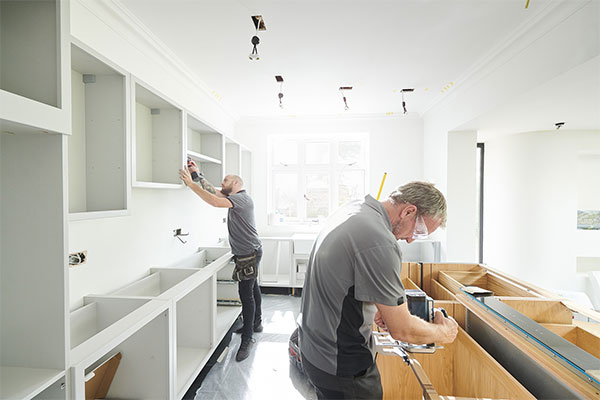 Reasons to Have a Remodeling Service
Remodeling is the key to revitalizing your living space, breathing new life into your home, and adapting it to your changing needs. Whether it's updating outdated designs, maximizing functionality, or enhancing aesthetics, remodeling empowers you to create a space that truly reflects your personality and lifestyle.
Why Our Customers Choose Us for Their Remodeling Needs
We're a family-owned business that has walked the path of home transformation for over a decade, right here in Stevens Point, WI and surrounding areas. Trusted for our expertise, professionalism, and design creativity, we aim to bring dreams to life.
We're fully licensed and insured for your peace of mind. Our commitment to transparency means no hidden costs or unpleasant surprises. You'll always know what to expect with our home or kitchen and bath remodeling services.
Our Remodeling Services Are Perfect for Any Project
Our remodeling services stretch across different facets of home enhancement. They include:
Kitchen Remodeling: Transform your kitchen into a gourmet space where cooking becomes a joyous activity.
Bathroom Remodeling: Let us help create a relaxing sanctuary for you to unwind.
Living Areas Remodeling: Enhance the appeal and functionality of your living spaces, reflecting your unique taste.
Exterior Remodeling: We can upgrade your home's exterior, boosting curb appeal and property value.
We're Here to Help You with Your Remodeling Journey
Ready to turn your home into a personal haven? Start your remodeling journey with Superior Roofing & Remodeling. Reach us and schedule a consultation for your next home or kitchen and bath remodeling service.
Get ready to redefine your living spaces with us.